About MidSouth Aggregates
With granite and limestone quarries located in Georgia and Chattanooga TN, MidSouth Aggregates, A CRH Company, produces a variety of aggregate products destined for the concrete, asphalt, block and precast industries as well as base course material, fill products and general construction aggregates.
MidSouth Aggregates' Quarry in Warren County, Georgia is a rail served quarry providing granite products that meet various construction needs including: RIP RAP, railroad ballast, concrete products, asphalt products, and general construction aggregates.
At MidSouth Aggregates we know that you want to be the top quality supplier or contractor who gets the job done every time. But to do that you need an industry supplier who has your back. The problem is that there are quality concerns, delivery issues, and other problems from your suppliers, which makes you feel untrusting and overwhelmed. We believe it's not right that you have to deal with supplier partners that you can't depend on to be there when you need them. We understand the industry and the obstacles you face because our parent, CRH, is the leading construction materials business in the world. And as part of this global company, MidSouth Aggregates brings top resources to our local markets in Georgia and Tennessee.
Here's how we do it:
1. You connect with a sales rep.
2. We get you a fast, clear quote.
3. Place your order and keep your project on track
So connect with a sales rep today. And in the meantime, download our locations map and check out our free resource kit. So you can stop worrying about your aggregate supplier and instead, get the job done.
About Our Parent Company CRH
CRH (LSE: CRH, ISE: CRG, NYSE: CRH) is the leading building materials business in the world, employing 79,200 people at c.3,100 operating locations in 30 countries. It is the largest building materials business in North America, a leading heavyside materials business in Europe and has positions in both Asia and South America. CRH manufactures and supplies a range of integrated building materials, products and innovative solutions which can be found throughout the built environment, from major public infrastructure projects to commercial buildings and residential structures.
A Fortune 500 company, CRH is a constituent member of the FTSE 100 Index, the EURO STOXX 50 Index, the ISEQ 20 and the Dow Jones Sustainability Index (DJSI) Europe. CRH's American Depositary Shares are listed on the NYSE.
For more information, please visit: www.crh.com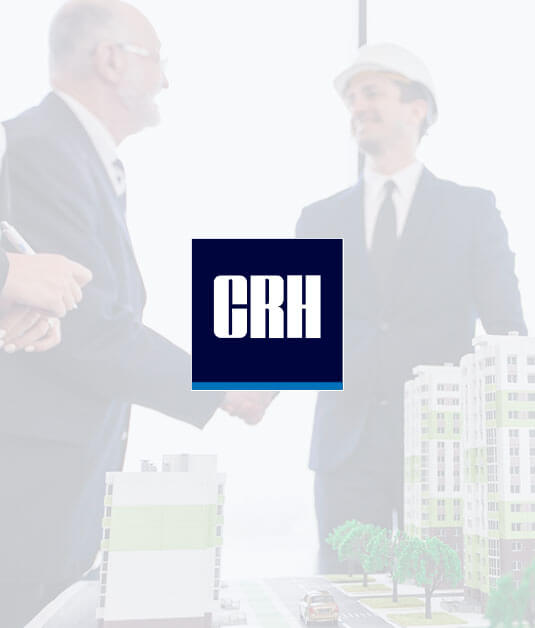 Safety
We value safety. We protect and look out for each other. Safety is a shared uncompromising value.

Continuously Create Value
We constantly seek new and sustainable ways to take on challenges and improve every day for the benefit of our shareholders, customers, employees, and the communities in which we operate.

Do what we say & lead with integrity
We do the right things the right way, comply with the law and work responsibly. We are ethical and honest.

Operate locally, but act as one company
Working locally but together as OneCRH, our entrepreneurial spirit is built on a determination to succeed, seize opportunities, win customers, and grow our business.

Build
Enduring Relationships
We are straight talkers, down-to-earth, open and trustworthy. We develop partnerships, handshake by handshake, that stand the test of time.
We are operating as a part of the Southern Atlantic Region within the Southern Division of CRH Americas Materials. Not near one of our MidSouth Aggregates locations? Check out our sister companies within the region to see how we can best serve you!
Some Companies We Partner with:

Connect With a
Sales Rep
Connect with a territory sales
rep and tell us about your
project.

Get A Fast, Clear
Quote
Get a quote with clear
pricing and delivery
times.

Place Your Order &
Keep Your Project On Track
Get your materials designed to
meet your needs & delivered on
time so you can get the job done.
Never Worry About Your Aggregate
Supply Again